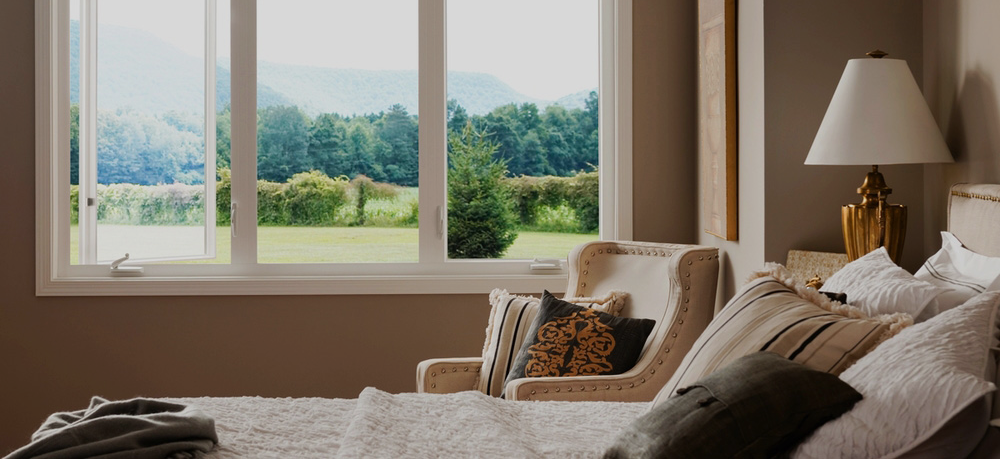 Window Replacement &
Installation
Not only can replacing your windows be equivalent to a face-lift for your home, but according to the U.S. Department of Energy, installing Energy Star windows can save homeowners between $90-$266 a year on average in energy savings.
Windows are one of the most neglected parts of a home, especially when it comes to replacing them. But have you ever paused to consider the value you could receive from new windows? If your windows have been in your home for more than 15 years, maybe you should. In addition to improving the look of your home both indoors and out, you'll also notice improvements in energy efficiency — as much as 53% of a home's energy can be lost due to drafty windows — plus, reduced exterior noise and even an extension of the life of your furniture, carpet and household items with fewer ultraviolet rays passing through to fade them. Another benefit of replacing your windows? Ease of opening and closing newer windows and low maintenance cleaning, to name a few. Now that's a breath of fresh air.
53% of a home's energy can be lost due to drafty windows
THINK YOU MAY NEED NEW WINDOWS?
Here are a few signs to look
out for:
You feel drafts in your home, or air coming in through cracks around the windows
You have difficulty shutting or opening your windows
There's condensation inside the glass (indicating a seal failure)
Your energy bills are rising

Your windows are rotting or falling apart

Your windows no longer match the style of your home
Your windows don't close and lock properly