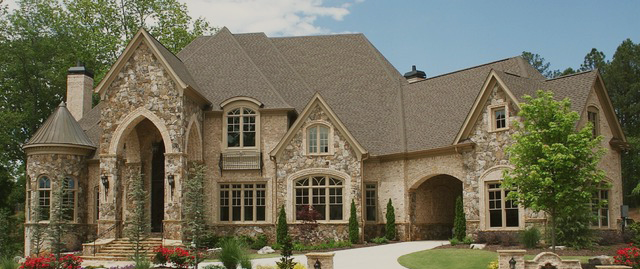 Residential Roofing – A Roofer You Can Trust
Tips From Our Roofing Experts
Get a proper inspection. A roofing expert should physically get on your roof before reporting hail or other damage. We recommend not doing business with anyone who knocks on your door following a storm. Another good indicator of a trustworthy roofing contractor is their ability to provide you with proof of insurance. DO NOT DO BUSINESS WITH A CONTRACTOR WHO DOESN'T CARRY COMPANY LIABILITY INSURANCE!

Call a roofing expert first. Before reaching out to your insurance company, we recommend having a trusted roofing professional inspect your roof damage to confirm that it would warrant a sizable claim. Filing an insurance claim without enough damage to exceed a deductible can be more costly than helpful.
Know your roof's age. General wear and tear caused by aging and lack of upkeep is generally not included in your homeowner's insurance policy. At age 10, it should be inspected to check its condition, any longer and you risk having to make more costly repairs in the future.
Consider annual inspections. Some roof damage is virtually unnoticeable until it's too late. Once the warranty on your roof expires or it reaches 10 years old (whichever comes first), it is strongly recommended to get an annual inspection and maintenance to help prolong the life of your roof and catch any issues before it's too late.
Have a roofing expert determine the damage. You may think you need a full roof replacement, but the damage could just warrant a repair. Before you decide, have a professional inspection scheduled to avoid unnecessary costs.
Think energy efficient. When replacing your roof, now is the time to think about your attic ventilation as well. Not only will it help the life expectancy of your roof, but it will also add to the energy efficiency of your home and save you money on cooling costs in the long term.
Increase your home's value. According to an article by Better Homes & Gardens, adding a new roof automatically enhances a home's curb appeal by 40%. This means added value to you as a homeowner, and to potential buyers if you choose to sell your house one day.
Determining Roof Damage
ROOF DAMAGE CAN OCCUR FOR A NUMBER OF REASONS. TO ENSURE THE SAFETY OF YOUR HOME, REPAIRS OR A FULL ROOF REPLACEMENT MAY BE NEEDED IF ANY OF THE FOLLOWING APPLY TO YOU:
Your home has recently weathered a heavy hail, wind or snowstorm
You have a large amount of granules in your gutters
You have improper attic ventilation
Your roof is 10 years old or older
You've seen water spots on your ceiling
You are missing shingles, or they are starting to lift
Untamed tree limbs are touching your roof
Your turbines aren't spinning or are squeaking