Need a Roof Replacement Or a Leak
Repaired?
Dwell Roofing & Exteriors is proud to serve the Dallas – Ft. Worth metroplex and surrounding areas. We are fully insured and have an A+ rating with the BBB. From condos to the largest of buildings we are fully prepared to handle your commercial roofing project today. Often a leaky commercial roof will damage interior building materials, goods, and cause business disruption for your company or tenants. We understand the importance of mitigating damages to your property in a timely manner for this reason we have created a emergency response team for our commercial property clientele. We offer a wide range of options for all of your DFW commercial roofing needs!
Our commercial roofing services include:
Asphalt Shingle
Modified / Built Up
Metal Roofing Systems
Single Ply Roofing Systems
TPO & PVC Systems
Roof Restoration, Coatings & Waterproofing
Energy Efficient / Green Roofs
Preventative Maintenance & Repairs
Dwell Roofing has certified crews that are experts at installing and repairing all types of commercial roofing.
AFTER OUR Commercial Roofing CONSULTATION,
WE'LL GUIDE YOU THROUGH THE FOLLOWING STEPS
TO minimize disruption and get you back to business ASAP:
Discuss roofing options; repair vs replacement
Offer assistance if dealing with an insurance claim
Walk you through the roofing process
Provide a free estimate of costs for your roofing needs
Set start date and provide an estimated date for completion that's convenient for you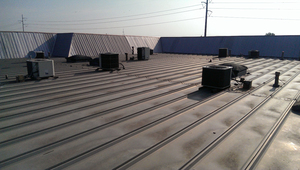 BEFORE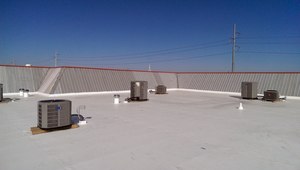 AFTER